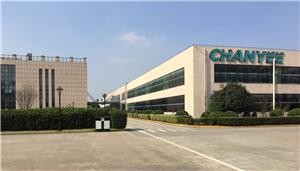 (PCB) is the support of electronic components and electrical connection carrier, the global PCB industry output value of the total output value of the electronic components industry more than 1/4, the industry Scale up to $ 60 billion. Due to China's huge domestic market, as well as lower labor costs and perfect industrial support and other advantages, the global PCB production capacity from 2000 to continue to transfer to China, since 2006, China has surpassed Japan as the world's largest PCB producer The
China's PCB industry from catching up to beyond, through an extraordinary road. Now, China's PCB industry has occupied nearly 50% of the proportion of the world's largest PCB supply base. This will be the best proof from the Shenzhen International Circuit Board (CS Show 2017). August 29 - 31, CS Show 2017 exhibition will be held the fourth, this PCB / FPC procurement as the theme of the industry exhibition, exhibition area and the number of visitors record high, fully shows that the global PCB development focus is to China transfer. However, China has to become a real PCB power, there is still a long way to go. Previously, the industry experts have reminded, PCB enterprises should be noted that the operation of China's PCB industry in the future will not have been in high growth, and PCB product structure will have a greater change in density, the difficulty will increase. Therefore, PCB enterprises to optimize the process, and continuously improve the enterprise automation and intelligence capabilities.
Please feel free to give your inquiry in the form below.
We will reply you in 24 hours.